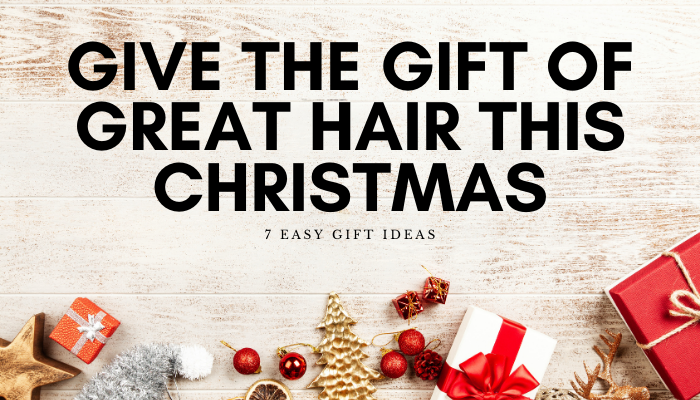 18 Dec

Give the gift of great hair this Christmas

Know someone obsessed with haircare but have no idea what to get them? Need a few stocking fillers for a girlfriend with a luscious mane? The Elenbi team got together to share our 7 favourite gifts to help you give the gift of great hair this Christmas.
Across all six Elenbi salons, we are giving away a free Kerastase shampoo with any Kerastase masque and styling product that you buy. Since it is the silly season, we'll even gift-wrap it up for you in a beautiful gold box. At the moment, we are loving the Kerastase Nutritive Magistral Masque, which is perfect for very dry, damaged hair. We all know how much summer can take the moisture out of our hair. This masque is designed to nourish the hair and lock in the nutrients, leaving your hair feeling smooth, shiny, and healthy.
With thermal protection, anti-humidity properties, and strengthening capabilities – this is one hair oil you should not be without this summer (or ever!). It has a special combination of 4 precious oils – Maize, Pracaxi, Camellia, and Argan. All four oils are designed to help smooth fly-aways, restore strength to dry and damaged hair, and deliver shine to your locks.
Cloud Nine hair straighteners have been designed to give you a sleek and shiny finish to your hair, without damaging the hair shaft and giving you those dreaded split ends you have worked so hard to tame. The original hair iron is Cloud Nine's bestseller, and there is a reason for this. With temperature control and a lightweight feel, the original hair iron is perfect for thin and normal hair.
Looking for the perfect solution to protect hair from heat damage? Kerastase Thermique Treatment is actually a two-in-one surprise. A leave-in conditioner to moisturise your hair, and a thermal protectant to seal the hair cuticle and defend against the heat from styling products. We believe that a good thermal protectant is a must-have in your hair closet. There is no point in investing in good quality shampoos and conditioners if you do not use a thermal protectant. Heat styling is where most of the damage to the hair shaft occurs, therefore a thermal protectant is incredibly important.
Hear us out on this one. We know, we know. Why a silk pillowcase? How is that good for your hair? The smoothness of silk means you wake up less frizzy. Knots are a thing of the past. The silkiness means your hair glides over the pillowcase at night. If you have styled your hair before bed, silk pillowcases can help to maintain that style, meaning less work for you to do in the morning. They also feel luxurious, so need we say more?
What now? Aren't hair ties all the same? We are SO glad you asked! No, not all hair ties are made equally. Remember when you were growing up and your parents used to scrape your hair back and pop in a hair tie with a metal piece? That piece of metal can be extremely damaging to your hair. Non-pull hair ties are made of a gentle fabric like silk or linen. The elastic inside is strong but the outer layer is soft and does not pull on or damage your hair. They are a must-have for those hair conscious individuals.
There are so many types of hairbrushes out there these days. Nearly as many as there are fish in the sea. It can be confusing to know which is best for your hair, which ones to use for styling, and what the major differences are. We think that the one brush everyone needs in their toolkit is a round brush. This is the one you see us use in our salons for those bouncy blow-dries you all love. If it is volume you are after, this is the brush for you. Even if you have hair on the thinner side, a round brush can be the ultimate tool for making it look like you have the hair of a Victoria Secret model.  
If you are still wondering what to get, drop by the salon and chat with our friendly team who will be more than happy to give you some product recommendations. Buy a gift voucher or book an appointment for a loved one if you want a present that easily slips inside an envelope. From us all here at Elenbi Hair Salons, we wish you a very Merry Christmas and we cannot wait to get our hands on your hair in the New Year!